Why They Like Us?
Great Humans is a division of 19Design. If you would like to see more testimonials please click here
and you will be redirected to 19Design our head office "Why they like us" page.
Listening Ear To Help Guide And Build Your Brand
I have been absolutely privileged to have the GREAT team at Great Humans work with me on BOTH of my websites. The team under the direction of their amazing leader Sam, is efficient, professional, thoughtful, soulful, and driven to achieve the same results you are for yourself.
As someone who deals with difficult subject matter, and a very busy brain, the team have been MORE than accomodating and patient with my never ending list of enquiries, projects and ideas. I have had compliments on my personal branding, professionalism and how I am showing up in my sector. This has a lot to do with the team at Great Humans investing time in me and my vision, to get this right from the start.
I am and will forever be very grateful for the team at Great Humans and would recommend anyone to work with the team, especially if you need that personal touch, soulful connection, and a listening ear to help guide and build your brand.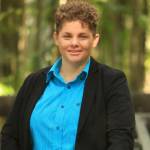 Kelly Humphries
Author, Speaker, Coach
Exceeded All Expectations
Working with Sam and the team at Great Humans was a wonderful experience. Creating my own website and including an ecommerce store always seemed to be just too difficult. However, the team at Great Humans has made this such an easy, collaborative, innovative and professional experience. The website I now have has exceeded all expectations and I'm excited about the future possibilities. Great Humans have made an incredible difference in my business process, online presence and digital product delivery. I thoroughly recommend them.

John Burland
Educator/Composer
John Burland
Accomodating, Efficient, Generous and Professional
Great Humans are a team of great humans dedicated to the greatness of their clients mission. Sam, Rach and team are accomodating, efficient, generous and professional. A great mission is only as good as the team supporting it......I recommend them whole heartedly.
Dipika Delmenico
Founder
Conscious Woman Rising
Special and Unique
I have been working with Sam and her team for many years now. Everything from the get-go through to the delivery is just superb. Sam's attention to detail, getting the brief and asking great questions, to being involved and keeping clients in the loop, is what makes working with her and her team so special and unique. I cannot recommend her highly enough.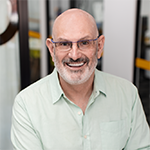 Evan Goodman
Business Coach
Sydney, Australia
From Overwhelm to "Oh Wow"
Both the level of service and support I received exceeded my expectations. The team were there with me every step of the way to find an professional (yet affordable) solution to my digital design challenges. I am thrilled with the end-result of my self-assessment tool and I know that there is no way I could have created such a high-quality user experience without the support of the team at 19 Design. As a Sole Trader, it was such a sense of relief to have a team of experts guide me through the various tools and platforms available - thanks to their support my digital project transformed from overwhelm to "oh wow!" in just a matter of days. I highly recommend Sam and her team.
Cassandra Goodman

Author, Speaker, Coach
Centre for Self Fidelity
Melbourne
Working with Sam and the team has been a dream
Working with Sam and the team has been a dream. What I thought would be just your average website refresh turned out to be life changing. The branding coaching and web design resources not only completely reshaped the way I do business, but it's helped me to realise and apply my potential in all areas of my life. I knew that personal branding was more than a logo but being able to unpack it and make it a complete representation of who I am on all levels, has been such an amazing experience and has taught me things about myself I had no idea existed. The entire process of then applying my new brand and designing a website was a game changer. I've gone from feeling stuck and unclear, to completely certain about who I am, what I stand for and where I'm heading. I've moved from feeling unsure about what I offer to being in complete control of how I impact lives and spread greatness. Sam and her team go above and beyond because they genuinely want the best for their clients and believe completely in their mission. Their enthusiasm is contagious and I'm left feeling super excited every time we meet. I can't wait to continue working with them long into the future!
Natalie Rotin
Speaker and Writer
Melbourne, Australia
I highly recommend
I was one of the lucky ones to go through the Great Humans Branding course which has been an absolute godsend! For anyone who is new to the digital marketing world and who needs clarity on their branding; this course will be transformational. Sam is definitely a "great human." I highly recommend working with her.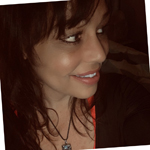 Beck Cohen
Founder
Conscious Revolution
Sydney, Australia

Fast, Efficient and Transparent
Sam and the 19Design team are fast, efficient, transparent and very helpful. I had a previous provider that was the exact opposite - it was a frustrating experience. From the first conversation, Sam understood my pain points and was able to empathise and deliver a service that 'fixed my issues'. Whilst they couldn't do everything I was looking for in a provider, of the services they did provide, they were very reliable. I appreciate how they met my tight and changing deadlines.
Elisa Choy
Founder Mavendata
Economist & Data Strategist
Sydney, Australia
Can't Recommend Them Highly Enough!
Sam was able to take all of my ideas and turn them into a series of successful campaigns and products. Sam is intuitive and an excellent communicator- we clicked instantly and she understood the 'why' behind my work. Sam and her team create beautiful & compelling work and always go the extra mile- they take my projects personally. Sam and Rach worked through an entire weekend to get my first campaign ready for a launch and it all went smoothly. As people and as professionals, I can't recommend Sam and her team highly enough!
Ali Walker PHD
Founder Ality,
Human Connection Scientist, TEDx
and keynote speaker, Hay House Author
Sydney, Australia
People First Professionals!
As first-time website owners we needed someone who really understood us and who could guide us to create an online business that supported our life's mission of helping the dying and their families. This included the website name, all branding, creation of a free ebook, landing pages, 36 emails, and an 11 module course, resource centre and 3 social media accounts. It took us 8 months to complete and Sam and her team lead us through the entire process, creating the vehicle for our online business that enabled us to go from local to global! Aside from the fact that it was such a monumental task, the thing that I appreciated most was the creativity, enthusiasm, collaboration and dedication to our cause from Sam and her team. Sam and her team are the epitome of what I would call, people first professionals.
Claire O'Berry and Terry Mephram

Co-Founders of Dying Your Way
Western Australia
Takes the Stress Out
I have worked with Sam and her team for more than 5 years. She listens deeply to what is required, makes sound informed suggestions that improve ideas and delivery of results. Sam makes my job so much easier and takes the stress out of my online world. Her work ethic and ability to deliver results on time is second to none. There are very few suppliers who deliver results on time. She is my go to person for all things online and I recommend her to all of my clients and friends.
Julian Noel
Founder, Coach, Speaker, Podcaster
Auckland, New Zealand
Shine Global
Great Combination of Professional, Lovely and Relatable people
Sam and Ian were such a pleasure to work with. I must admit, I made this piece difficult with my stopping and starting but both Sam and Ian stuck by me. I had the priviledge of working alongside Great Humans for the past year where we conceptualised elements needed inside of our website collateral, co-designed our new logo and contributed to presentations needed for our business pitch.
Sometimes you hear nightmare stories of designers being hard to work with, well THIS IS NOT THE CASE HERE!!!!!
Great Humans are a great combination of professional, lovely and relatable people. I will definitely be working with them from now on.
Thank you so much for sticking with me even though you could have left ages ago. Thank you, thank you. Roi
Roimata Paoo
Specialist Advisore
Helped us get clarity and get back on track
Sam and her team are amazing. I've worked with various agencies in the past, however my company messaging was more than confused and our website didn't reflect what we were about or aspired to be. Great humans and 19 designs helped us get clarity and back on track. They've also helped with various ad hoc tasks at short notice - I'd be lost without them.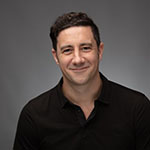 Kevin Spence
Founder
Sondertec
Collectively They Create Magic
I have worked with a number of service providers over the years and Great Humans outshines all of them put together. They are creative, professional, communicative and 'great humans'. They exceed expectations under the leadership of Samantha Ferriere, the founder and creative director. I highly recommend Great Humans and Sam's team for websites, branding and internet marketing.
Monica O'Brien
Founder Willow Publishing & Creative Edge Coaching
Sydney, Australia
Greater Than I Could Have Imagined
I have really enjoyed working with Sam. She listened deeply and sensitively and gave me clarity and focus. By breaking projects into small tasks, she helped me go beyond my fear to create something greater than I could have imagined. Her intuition, passion and patience engaged and encouraged me constantly.
Work Exceeded My Expectations
Sam and the team at Great Humans were an absolute pleasure to work with. Their designs were great, they delivered what they promised on time, were friendly, responsive, professional, and communicative. Both their work and their approach exceeded my expectations. I highly recommend them!
Elina Winnel
Sleep Expert & Master Sleep Coach
Sydney, Australia
Absolutely Pivotal
Great Humans branding course and my work with Sam has been absolutely pivotal for me in taking the next steps to develop my coaching and consulting practice and presence. I arrived at the course with a very loose idea of my services and have left with clarity and confidence about my key differentiators, my target markets and what I stand for. The content of the program, along with Sam's enthusiasm and energy, challenged and expanded my thinking in a really supported way. This freed me to think in different ways about myself and the future I am creating. I recommend this course to anyone who is seeking clarity about their business and how they want to show up in their markets.
Shelly Allen
Clarity Consultant & Coach
Sydney
A Champion Team!
Thank you so much Sam. It has been such a pleasure working with you and your professional team. We were feeling quite overwhelmed by the thought of updating our very aged website, but you made the whole journey such an exciting, easy experience. Our group of international coaches are all happy, relieved and the end result has exceeded our expectations. The design and function is fabulous and everyone loves the new branding package. I can't tell you what a load this has taken off my shoulders. You are the champion of a champion team! Bless you,
Relief to Find Someone Who Understood What I Wanted
Sam listens and has the gods gift to translate the feelings and the message you want into a fantastic design and practical website. For me it was a relief to have found someone who understood what I wanted. What I found most spectacular was the text she wrote. She filled the website with the most touching and to the point explanations. A wow factor for me because she did it much better than I could ever do myself. I am convinced the solution is called Sam Ferriere. "
High Quality Work & Attention to Detail
I always recommend my clients to 19Design because of the quality of work and exceptional attention to detail. I also appreciate the proactive thinking in terms of what the client might need for business or how to better enhance their offering. I myself have appreciated several times the incredible depth of knowledge and proficiency in the best apps to use. Then to top it all off fantastic customer service and people to deal with. Thank you so much Sam and to all the staff for all of the wonderful service you've given me and for looking after my clients, 5 STARS!
Paris Cutler
Blue Ocean Strategist & Life Coach
Sydney, Australia

Exceptional To Work With
We recently had out website revamped by 19design. I found Sam and her team to be exceptional to work with. They were receptive to our needs, efficient with their responses and managed to bring our go-live forward a week. I would highly recommend this team if you are looking to create a new website or revamp your old website. They offer excellent service and are reasonably priced.
Michelle Tremolada
General Manager
Uplifting Solutions Pty Ltd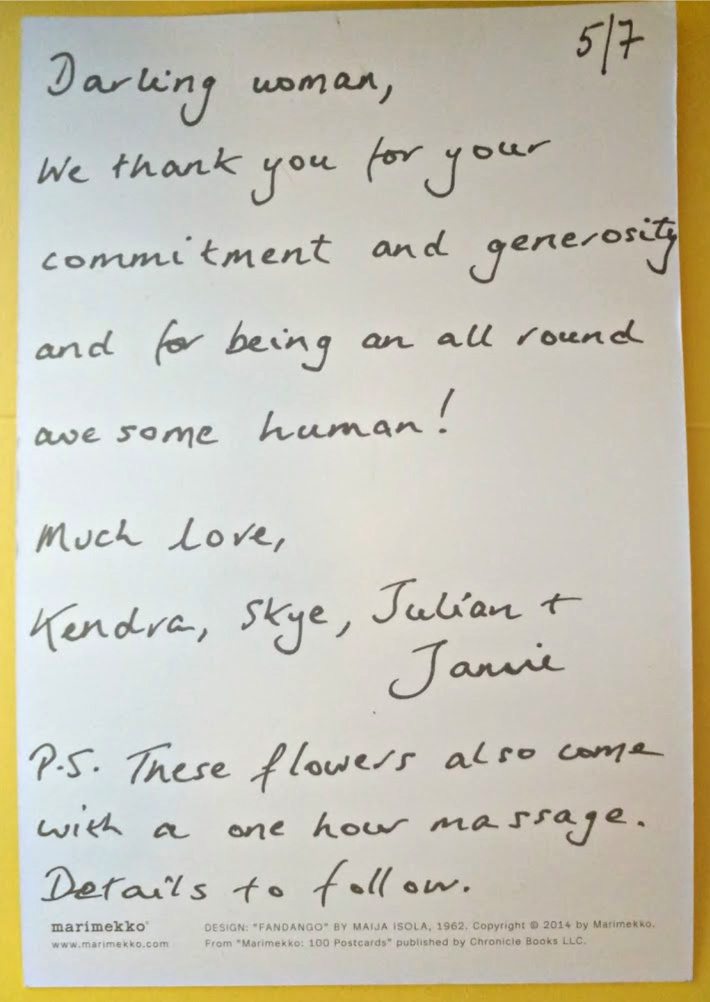 New Humans
Online Summit
20 Speakers, 1,500 registrations
World wide audience
Everything You Could Wish For In An Agency
Sam and the Great Humans team are incredible to work with! Collaborative, responsive, communicative, proficient - everything you could wish for in an agency. The standard of their website services work is absolutely fantastic and I highly recommend them.
Katrina Savell
Marketing & Communications Leader
Easy to follow process
Sam's communication is great and her process is easy to follow. I highly recommend.
Anton El-Issa 
Director
Thermal Facade Solutions
Professional team and easy to work with
Samantha and her team are professional, easy to work with, and delivered me a great looking site to all of my specifications. Would absolutely work with them again on another business and site if/when I need one. Samantha is a very loving and generous human: just the kind I prefer to work with on things that's matter to me.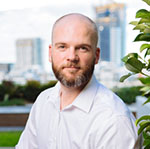 Edward Wilson
Professional Coach
Brown Bear Coaching
Simply Amazing
Samantha and her team have been simply amazing and I am absolutely thrilled with the result of my finished website. She really helped me to expand and deepen the content and helped give me a clearer vision for what I was trying to communicate. I was also impressed with her design team and their attention to detail. The whole team are excellent communicators and responded quickly to any communication I had with them. I can't recommend their services highly enough!
Roz Beaver
Artist, Designer, Psychotherapist,
Educator, Master Facilitator of PSYCH-K®.
The Power of Great Humans
I could never imagine how much Samantha of Great Humans sees in me but her ability to understand and observe someone with potential is just amazing. There is not enough gratitude to express how much I appreciate her professionalism and dedication. Her way of viewing things from a fresh perspective, her feedback on what needs to be implemented, her encouragement to keep listening internally, and developing that dream is beyond words. I absolutely recommend her because she has the ability to bring out the best in people. She has assisted and helped me out in so many ways. Kia kaha (Stay strong)! Your worth in the business world is invaluable and people like myself will forever be grateful for your service.
Malia Seumalu

Founder of Pacific Siva Fit
Melbourne, Australia
Online Strategies That Really Work
Working with Sam Ferriere and her 19Design team is a dream. Her advice, expertise and delivery always goes beyond. They truly care about understanding our business needs, and turning that into technical and online strategies that really work. Sam came to us when our previous web team had let us down, and failed to deliver. Ever since, she has impressed us and helped to build our online presence. Above this, they truly care about working with businesses that are working to make this world better and bringing the power of technology and digital marketing to their mission. We look forward to working with Sam and her team well into our future.
Jessica Kiely
Founder, Natural Perfume Co
Low Tox Living Consultant
Sydney, Australia
Took The Time To Understand Me & My Business
Working with Sam and her team was an absolute pleasure, Sam understood my brief and really took the time to understand me and my business. She responded to feedback promptly and accurately and I really appreciated being presented with options at every step of the way, which gave us an opportunity to work collaboratively and generate some new ideas that I hadn't considered before. I would definitely recommend her service and look forward to working with her again as my business grows.
Created a Concept & Brand that Fitted My Business & Myself
I worked with Sam for the development of a new brand and website for my therapy based business. I needed to finalise and finesse concept of the business which had changed over time. What I was moving to was not clear at the outset and Sam was able to work with me to create a concept and brand that fitted in with my business and myself. As a result I have a brand, materials and website that is consistent with who I am, that represents me and what I do, is easy to navigate and understand and looks incredible. Sam is easy to work with, realistic about what is achievable and really knows how to represent your brand and concept in a way that makes sense. It has been a wonderful process working with Sam. It gave me more focus on the business, more clarity around what I do, who I work with and why I am working and we have produced elegant materials that I can take to market.
Mary Lynch
Transformational Coach
www.marylynch.com.au
Sydney, Australia
Service is Phenomenal!
I was starting a new business and was in a panic. I l needed everything in a hurry – a new logo, a new website, new branding and it had to be done within 10 days. I had no idea where to start. Sam from 19Design had done a little work for me in the past and I called her to see if she could help. From that day forward, Sam and her team literally became my lifesaver. They took my initial brief and designed a website -which included their ideas on colours, logos and design – I could not have been happier with. It was strong, modern and creative. Sam took the time to understand what my purpose was and designed the website to align that purpose with my audience and their goals. In addition to their creativity, 19Design's service is phenomenal – nothing is too much trouble – from making any requested changes to helping me upload blogs onto my website. 19Design also assist me with my monthly newsletters which includes the design and creating humorous memes. In a nutshell, I feel that Sam and her team have been a partner in my business and she takes my success personally. I could not recommend them highly enough.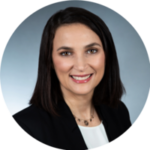 Highly Recommend Her Services
It was a pleasure working with Sam and her team. She is passionate about helping brands build their online presence. She helped us systemise our social media marketing using a management tool and took time to train our staff with online marketing best practices. I can highly recommend her services.
Sinead Roberts
Co-Founder Wotnot Naturals
Organic & Natural Skin Care Products
Sydney, Australia