Getting It Right From The Start

Getting your website right from the start is hard if you don't know what you're doing. Most people build one or two websites in their life time so it's understandable that most websites don't work as well as they should.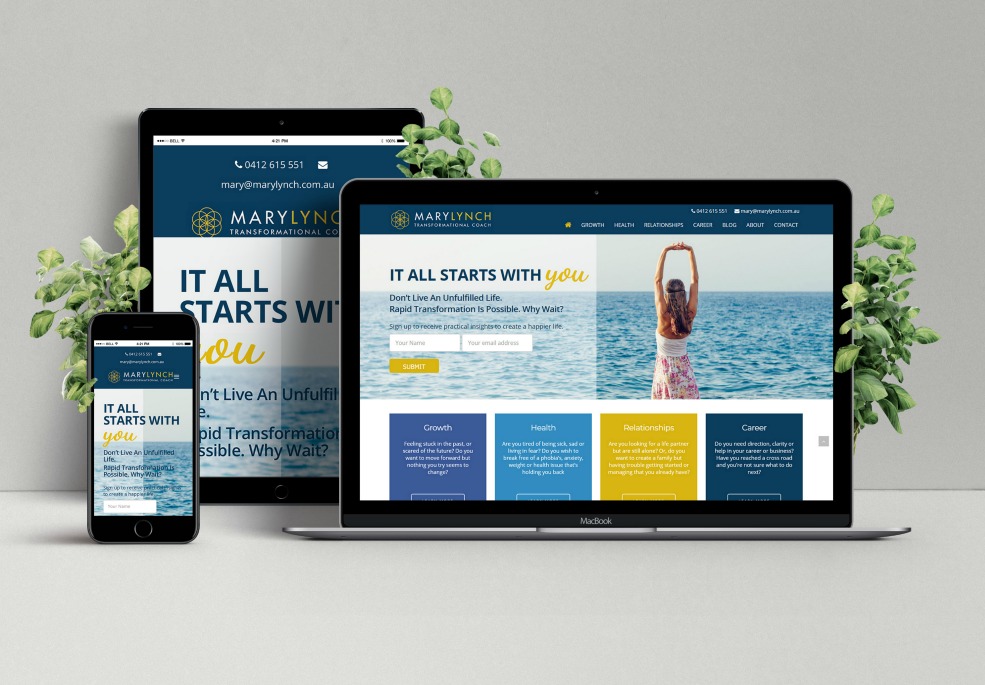 The Reality

Unfortunately most websites just do the basics performing more like a brochure. But the reality is websites should be built to perform two primary functions:
1. Generate Leads
2. Automate Your Sales Process
(and as many parts of your business as possible).
If your site is built with this clear intention you will
save time, stress AND have a higher chance of connecting with your customer and here's why.
Customer Distraction vs. Customer Attraction

Most, but not all "first-time" website visitors are not ready to:
Buy your product or service
Subscribe to your newsletter, podcast, or blog
Download your ebook, whitepaper, free PDF or
Register for your Masterclass, Workshop, Course, or Summit
In fact, most visitors will research a service first (maybe like you're doing now), and then in a split second remember they have to send a text, check an email, or pick up the kids!
Does this sound like someone you know?
That's why it is important to take the time to build in everything your visitor needs, whether they are ready now or sometime in the future.
Think of Your Website As a Web Machine?

"A web machine is a system.
A collection of website functions that work seamlessly together to perform as many
online automated tasks as possible with the primary intent to help create sales."
Team Great Humans
Take advantage of our expert advice – use our thousands of hours of work, experience and knowledge to benefit your business. Yes you can pick our brains!
HOW OUR WEB MACHINE SERVICE WORKS

We have a 3 part deep dive Discovery process that helps us discover what your web machine needs to do and what steps are best suited for your journey.
This process is a pivotal and compulsory process to understanding:
Your business goals
Your point of difference
Your niche and their problems
Your products or services
Your Web Machine is the foundation to your online presence, taking the time to make sure it done right from the start saves time and energy in the long run.